Curtis Connections
Curtis Mayfield was a repository of music throughout his life, always possessed the ability to channel what was around him -whether social factors or musical trends - into something significantly or uniquely Mayfield.

From the earliest days of singing in his grandmother's church, absorbing that gospel tradition, he assimilated, always with either guitar or piano close at hand, the other sounds of the city of Chicago into his works. The songs came pouring out.

With Mayfield, it meant a two way street. What he took he returned - tenfold. Fellow musicians took note of the gift that kept on giving. A positive public response to his songwriting was something that Mayfield sought, earned and attained. But there was another kind of songwriting stamp of approval that Mayfield also pursued –to see his songs recorded by other artists and groups, his peers. In this quest he also thrived – and continues to do so - as everybody from skinny British blues kids to soul divas enter the recording studio to place their own imprint on a Mayfield song and make the Curtis Connection.

Particularly heartwarming for Mayfield finding his music had such great appeal to the rapper and hip hop artists when this new generation emerged with the Age of Sampling, something he lived to see.

Mayfield's music and recordings are heard today in an ever increasing number of new formats. Not bad for a man who started his career when a 45 rpm single was cutting edge technology. Kicking off an overview of the Curtis Connection are some examples of major recording artists honoring him with either cover version of the songs, just making comments or showing creative ways to incorporate it all into rap and hip hop via sampling.

The Super Fly Samples
Sampled from FREDDIE'S DEAD
Death Lives In The Rock - Robbie C.
Freddie's Dead – Fishbone
Fugitives On The Run - TMT
Gang Bang – Brand Nubian
Gusto - GangStarr
Kenny's Dead – Master P
Love Like Mothers – Poison Clan
Mano Na Porta Do Bar - Racionais MCs
Many Styles - Audio Two Paper Chase - Poison Clan
That's What He Said - MC Hammer
The Game - Dru Down
When I Was Down - Donell Jones
Ya Head Is Dead - May May
Cocaine In The Back Of The Ride – UGH
Sampled from SUPER FLY
Hypergroove - Mistress & DJ Madame E.
Ready To Die - Intro by Notorious BIG.
Super Fly 1999 - Curtis Mayfield.
Tilt Ya Head Back - Nelly.
Come On and Get Some - Cookie Crew.
Divinity Stylistics - Divine Styler.
Do It Like A G.O. - Geto Boys.
Eggman - Beastie Boys Sampled from PUSHERMAN I 'm Your Pusher - Ice T.
Zhigge Man - Zhigge. Come On and Get Some - Cookie Crew.
D Rugs - Cam'Ron.
I'm Shady - Eminem
Sampled from PUSHERMAN
I 'm Your Pusher - Ice T
Zhigge Man - Zhigge
Come On and Get Some - Cookie Crew
D Rugs - Cam'Ron
I'm Shady - Eminem
Samples from DON'T WORRY IF THERE'S A HELL BELOW (WE'RE ALL GONNA GO)
• All Hands - Frankenstein.
Crossover - EPMD. D.P.G/K - by BG Knocc Out.
Don't Forget - Del The Funky Homosapien.
Give It To Y'all -Pete Rock.
Hardcore - EPMD.
Heaven Help the M.F.'s -by Stetsasonic.
Letter From KKK by Bushwick Bill • Niggaz 4 Life - NWA/ Niggaz Never Learn - Big Daddy Kane.
Notty Headed Niggaz - Artifacts/ Pac's Theme -Tupac Shakur.
Rollin' - Redman.
That's How - D12.
You Ain't Real - Ultramagnetic MCs.
Impact On Other Artists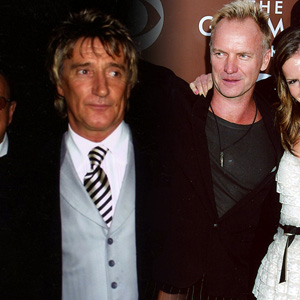 Jeff Beck, Rod Steward, Sting and Stone
British blues-rock guitarist with roots back in the 1960s and the British invasion, Beck is an off beat choice for a Curtis Connection. But the man loves the Mayfield music and apparently whenever he gets the opportunity to record and play with his fellow Brits, "People Get Ready" is on the menu: he combined in concert with Sting, with his old Yardbirds associate, Rod Stewart in a Los Angeles concert and recording, with British soul superstar Joss Stone and with Roger Taylor, drummer with the British arena band Queen. Evidence, if it is needed, that Britain was a second home to Mayfield.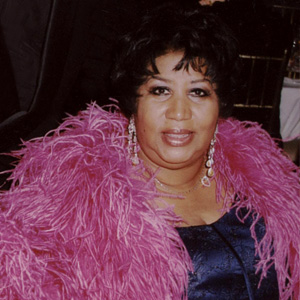 Aretha Franklin
Author Craig Werner in his book "Higher Ground" told the story of America's soul music through three participants, Stevie Wonder, Aretha Franklin… and Curtis Mayfield. Curtis and Aretha's careers and particularly intertwined. The Curtis Connection for the soul diva found its tipping point in the movie "Sparkle" (1976) with a Mayfield soundtrack that revived – some say saved – Aretha's career. "When I started to write the music I tended to think of Aretha as being the one person who could carry my music to the heights I wanted - just on the strength of her voice," Mayfield once said. And the Connection continued after Mayfield's death: Aretha recorded his classic "The Makings of You" in 2009. Mayfield's attention to Black identity in his works parallels Aretha's own anthem like hits, "Respect" and "Think."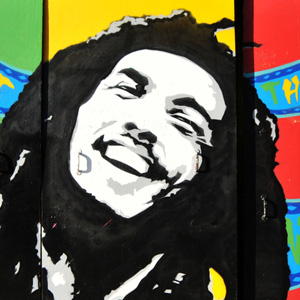 Bob Marley
The effect Curtis Mayfield had on Bob Marley can be traced back to 1965 and a recording of the original Marley group, The Wailers, titled, eventually, "One Love," which became essential to Marley's repertoire and (after his death) his biggest hit. The fact that "One Love" contained huge chunks of Mayfield's Impressions' smash "People Get Ready" was either not noted early on or simply ignored. Jamaica was not known for rigorous application of copyright laws. However, when Britain's Island Records released the best known version in 1977, attention had been paid, with label credits giving Marley and Mayfield co-authorship. The song was renamed "One Love / People Get Ready." imitation is the sincerest form of copyright infringement.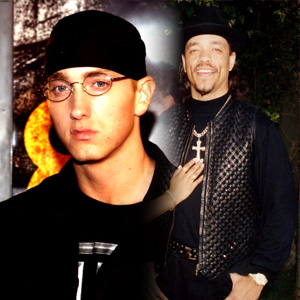 Ice T. and Eminem
Consider this Connection: the first generation hip hop rapper Ice T. took up Mayfield's famous "Pusherman" from "Super Fly" and inserted it into his "I'm Your Pusher" in 1988. And a decade later, 1999, Eminem takes the same groove for his "I'm Shady" on his debut album.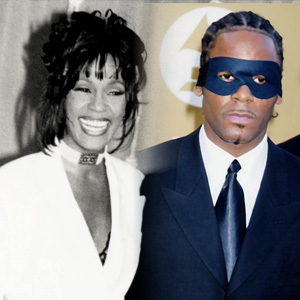 R. KELLY & WHITNEY HOUSTON
"Sparkle" is the Curtis Connection here – both the original 1976 movie and the 2012 remake that provided Houston with her last hit recording, "Celebrate" (in duet with Jordin Sparks). It was Houston who commented that, in the later version, writer-producer R. Kelly had "stepped into the role" that Mayfield had in the first "Sparkle." Actually Mayfield was very much a presence in both movies – for the first, the songs and score were all Mayfield, the complete package. For the remake, four Mayfield songs were included from the original soundtrack. R. Kelly wrote and produced three songs for "Sparkle" 2012, including Houston's hit "Celebrate." "Sparkle" is not Kelly's only Curtis Connection: his recording "Did You Ever Think?" used a strong sample from Mayfield's "Right On into the Darkness".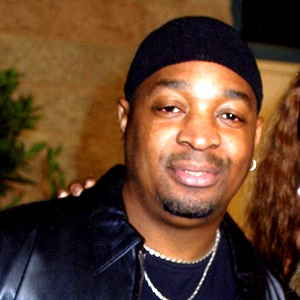 CHUCK D.
"The music of the time for the mind." That was rapper Chuck D.'s assessment of Curtis Mayfield's body of work. Heading Public Enemy, Chuck D. was part of the posse of radical rap and hip hop artists emerging in the mid-1980s to acknowledge what had gone just before – the soul and funk musicians producing socially relevant music along with the grooves; of which Mayfield was the forerunner. Referencing Mayfield and James Brown, Chuck D. said: "They didn't have to preach love but they had to say… 'We got your back.' To us Black people it was always 'Look out I Got Your Back Love Music'. What Curtis was doing in the Seventies was talking directly to someone who might have come back from Vietnam… [The sound] was darker for some reason… but the groove was so thick." Chuck D. made an immediate connection with Curtis – publicly proclaiming him "a hero" - and staying with him to the end. "When he told me his biggest regret was not being able to play the guitar… that stuck with me," recalls Chuck D. "Don't take any of your gifts for granted."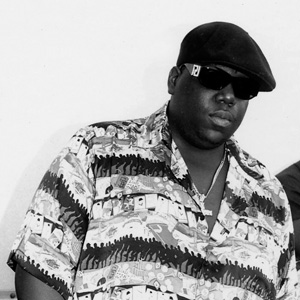 NOTORIOUS B.I.G.
Critics noted that the Mayfield 70s soul classic "(Don't Worry) If There's A Hell…" sampled by Notorious offers clues to the origins of hip hop music and that Notorious would have remembered it being used as instrumentals by early MCs. The deep voiced rapper had another music alias, his offbeat connection with Curtis - the name Biggie Smalls, the name taken from a character in the movie "Let's Do It Again," a Mayfield soundtrack success. Notorious B.I.G. was a pivotal figure on the East Coast hip hop field, helping raise its profile at a time when it was running second to the then-dominant West Coast hip hop and rap operators. Rivalry between the two camps was intense and some believe that it contributed to Notorious B.I.G.'s death at age 25 in a drive by shooting in Los Angeles in 1997. In his too-short career he sold17 M. records in the U.S. His real name was George Latore Wallace and he was big - 6' 3" and an estimated 300-380 lbs.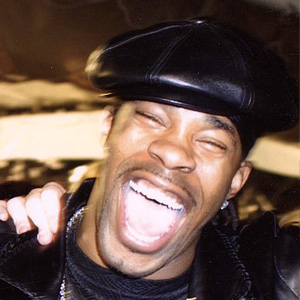 BUSTA RHYMES
Brooklyn -born rapper (also producer and actor) Busta Rhymes (a name given him by Chuck D.) has the reputation of producing the most complex and difficult rhymes - making use of internal and half rhymes in his works – in rap, which may be why Rolling Stone Magazine named him "a rap superhero." He has also been named one of the genre's "greatest visual artists." (MTV). Busta sampled the Curtis Mayfield song, "Eddie, you should know better" with his song, "Betta Stay up in Your House". Trevor Tahiem Smith (his birth name) has the distinction of attending the George Westinghouse Career and Technical Education High School with… Jay Z. and Notorious B.I.G!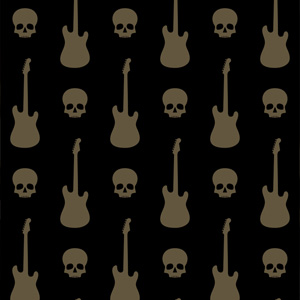 BONE THUGS-N-HARMONY.
Despite the name, MTV called them the "most melodic hip hop group of all time," a reason perhaps why Curtis Mayfield's music, with its combination of funk and smooth grooves, has left such an impression. The group's Stanley House, aka Flesh, once said the Bone Thug style came from "different rap groups and some old singing," adding that "Curtis Mayfield had a high harmony, almost like he was speaking."

Bone Thugs, originally from Cleveland, had a close association with N.W.A.'s Easy E., who acted as its executive producer. They won a 1997 Grammy Award with "The Crossroads," a tribute to Easy E., who had just died.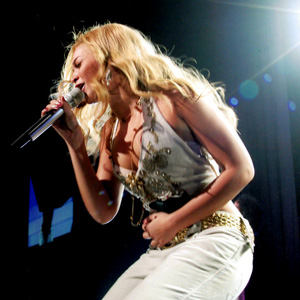 BEYONCE
Ms. Knowles connected with Curtis (and incidentally Aretha) in 2006 when recording her hit "Resentment." Beyonce chose to spice up this boyfriend-cheating ballad with a classic piece of Mayfield guitar work - his "Think" solo instrumental from the original "Super Fly" album. Therefore music written 34 years previously allows Mayfield to share composer credit in the 21st Century, a decade after his passing. Beyonce, who has been using "Resentment" as a major part of her live and TV performances, called it "her favorite song" while critics noted that it took Beyonce "straight into Aretha territory."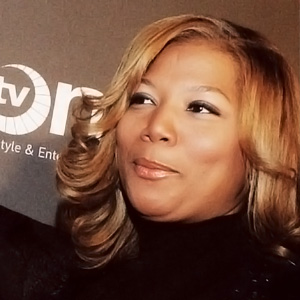 QUEEN LATIFAH
The much hyphenated singer-songwriter-rapper-movie star- record-TV producer-talk show host nailed her Curtis Connection on her single "Give Me Your Love," when she included, if a little confusingly, a generous sample of the Mayfield classic, "Give Me Your Love (Love Song)" from 1972. It was another "duet" for Curtis with this classic.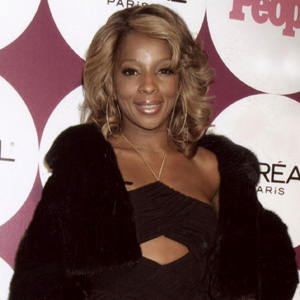 MARY J. BLIGE
Continuing on the Soul Sister track, Ms. Blige¬¬ is another singer obviously in love with – yes, here it comes again – Mayfield's, "Give Me Your Love (Love Song)," heavily sampled in her "I'm The Only Woman." Also sampled was Mayfield's "You're so good To Me," a big part of Ms. Blige's "Be Happy."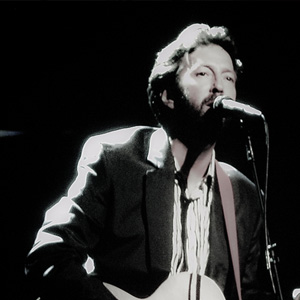 ERIC CLAPTON
Speaking at the Rock and Roll Hall of Fame when Curtis Mayfield was inducted, his manager Marv told the audience: "Eric Clapton has been behind Curtis, has spoken for Curtis, and has done a tremendous amount of things from day one since his accident, probably way before that. " The Brit. guitar god is a serious student of all things Mayfield, including his work with The Impressions. Fred Cash, a member in good standing of the group since 1958, remaining to this day, recalled: "We sang with [Clapton] at a memorial service for Curtis" After the services, Clapton asked the Impressions to record with him (vocals on the "Reptile" album). "I had no idea he was a fan but he really knew Curtis' music and we ended up doing most of the album and then touring with him for a month. He treated us like we were kings."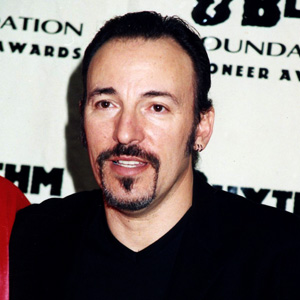 BRUCE SPRINGSTEEN
The Boss was also singled out at the Hall of Fame ceremony by Curtis' Manager. "He and Eric Clapton were the first two artists to join and be a part of a tribute album of Curtis' music… special people who Curtis wanted me to personally thank." Springsteen, who regards music as a method of changings things, was naturally drawn to Mayfield's music, in particular "People Get Ready," which he has performed many times and in many contexts. One of Springsteen's own more authoritative songs, "Land of Hope and Dreams," is often tagged by Springsteen in performance with Mayfield's "People Get Ready." The two songs share a similar philosophy and work well together.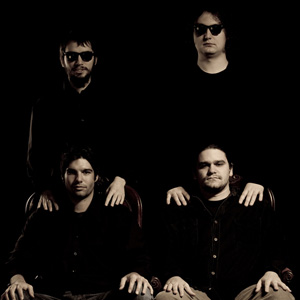 BEASTIE BOYS
Yet another occasion where the 1972 Curtis Mayfield hit, "Super Fly" does duty in the sampling department –this time for the Beastie Boys as part of the group's "Egg Man" track on its 1989 album "Paul's Boutique." Among other samplers are Notorious B.I. G., Cookie Crew, Nelly, Ice T. and more. The attraction for rappers seems to lie in the funky bass line (Lucky Scott) and "rototom" percussion (Master Henry Gibson), a solid foundation that inspires apparently… The Beastie Boys are credited with broadening the base for rap and hip hop, ignoring a supposed color line and attracting white fans to the music.

Although Adam Yauch, Michael Diamond, and Adam Horowitz started out in 1981 as hardcore, the three MCs began to combine it with danceable material, musicians, an imaginative collage of samples and live playing and, importantly, a lot of humor. "The Marx Brothers of Rap" is one of their titles. The Beastie Boys are in the Rock & Roll Hall of Fame, have six Grammy Awards and seven platinum albums with total sales of 22 million U.S. and 40 million worldwide.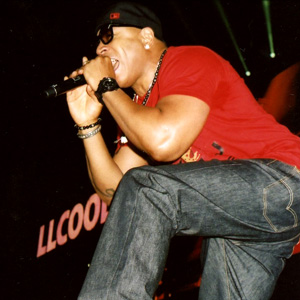 LL COOL J
The rapper-entrepreneur-actor took Curtis Mayfield's 1974 composition, "Mother's Son" as his choice of sample for "Soul Survivor," a track from the 1993 "gangsta style" million selling album, "14 Shots To The Dome," one of the 15 he has released. Throughout his recording career L.L. Cool J managed to combine a street rapper image with a pop heartthrob appeal. Initially admired for his groundbreaking rap and hip hop work, James Todd Smith, aka L.L. Cool J. today is probably better known as an actor (with a talent for playing good guy cops) or 4-time host of the annual Grammy Awards, even a children's book author (four books published). His entrepreneurial appetite has resulted in forming several record labels, publishing companies and clothing lines. LL Cool J is one of the few rappers invited to appear before Congress to speak on behalf of children's welfare and legislation concerning digital downloading.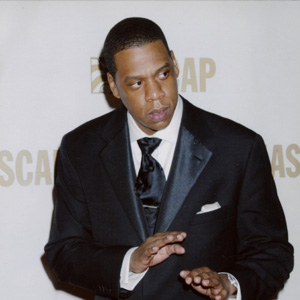 JAY Z.
The raw violence in the movie "Short Eyes" with its accompanying Curtis Mayfield music soundtrack seem to fit the drug and violence themes running through Jay Z.'s "American Gangster" album - inspired by the film of the same name. Jay Z sampled Mayfield's title track for the title track of his 2007 album and also gave Mayfield co-writer credit. Also in the mix: some production help from P. Diddy.

Rapper, record producer and serious business person Jay Z is often the victim of his own financial success – Forbes Magazine estimated his worth at $500 million. People overlook his long string of artistic success beginning in 1993 with his first album. Since then Shawn Corey Carter (his birth name) has racked up 75 million in albums sold and taken him 20 Grammy Awards (as well as his wife Beyonce!). Jay Z. has been involved in every major modification in the rap and hip hop world as well as working with almost every major name in the field.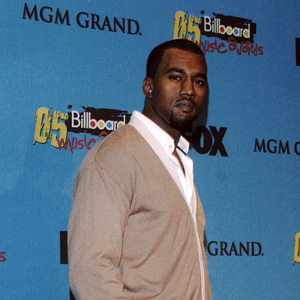 KANYE WEST
Along with Jay Z., Kanye West appears to be a leader in the band of Brothers who love to dig into the Curtis Mayfield songbook and sample what's there. The sampling of Mayfield's "Little Child, Runnin' Wild" on "Flashing Lights" is just one of several. It is from West's "Graduation" album, released in 2007, and probably marks the first time a piece of Mayfield music has appeared in a video game. The track was picked up by the makers of "Grand Theft Auto." (And also used in ads. for a French vodka company.) West also had the horn arrangement from Mayfield's "Move On Up," slowed down to enhance his 2006 hit, "Touch The Sky" and "The Making Of You" inserted into "The Joy," which West shared with fellow rapper and close friend Jay Z., another avowed Curtis Mayfield devotee.

While Kanye West does have the flair for creating tabloid headlines there is no question of his standing in the rap, hip hop and R & B worlds or his creativity. Collecting 21 Grammy Awards along the way, West has moved from the producer's chair (Janet Jackson, Ludacris, Alicia Keyes and, particularly, Jay Z) into the front and center of the music business.

To date, he has sold more than 21 million albums and 66 million digital downloads. Outspoken –particularly at award shows - and criticized for it, West has however retained a wide circle of admirers, large enough for Time Magazine to name him on the "Most Influential People of the Year.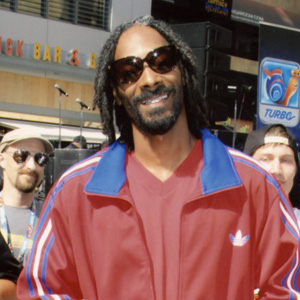 SNOOP DOGGY DOGG, SNOOP DOGG, AND SNOOP LION.
Curtis Mayfield's "Give Me Your Love" was sampled on "Bathtub," the opening track of the album "Doggystyle" by (as he was then titled) Snoop Doggy Dogg. The 1993 album, produced by Dr. Dre, has been called the "most important hip hop album ever produced" with Snoop praised for his "lyrical realism," even though Snoop is also celebrated for his "Gangsta rap" and for introducing G-funk to the hip hop audience. The "Doggystyle" album marked Snoop's entry into the hip hop world as a true powerhouse (it is certified 4X platinum) and launched a sustaining career that continues (30 million albums sold) strong today through the many name variations of Calvin Cordoza Broadus (his birth name).

Snoop is an unabashed enthusiast for Mayfield music, often stating that "Super Fly" is his favorite recording, especially when lighting up and relaxing. Included in "Doggystyle" is Snoop's "U Betta Recognize," a sampling of "Eddie You Should Know Better" taken from the "Super Fly" soundtrack Snoop, along with Bootsy Collins also recorded Mayfield's "Nothing on me" from the movie on his album, "Rhythm and Gangsta." And there's homage of a sort in the mash up "Snooperfly" where Snoop's verses are played over Mayfield's "Super Fly" music.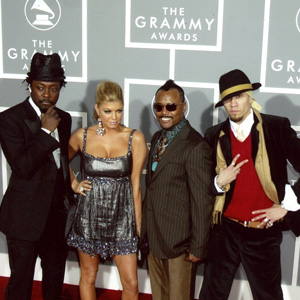 BLACK EYED PEAS
"Billy Jack," Curtis Mayfield's reappraisal of his "Super Fly" attitudes, contained in his album "There's No Place Like America Today," was the sampling vehicle for Black Eyed Peas' track "BEP Empire" from the group's 2000 album, "Bridging The Gap." The Black Eyed Peas began life as an alt hip hop group in Los Angeles, discovered by an ever-familiar figure on the hip hop and rap scene, Easy E. But it was actually after his death that the group began its breakout run for worldwide success. The BEP began to enlarge its musical/genre range to embrace dance-pop and R & B. The move turned them into what Forbes Magazine, no less, called one of the most commercially successful groups in the 2000s, dubbing them business friendly after the group brought in $68M. from a 62 concert tour and scored endorsement deals with Honda, Pepsi, Verizon, Samsung and others. The group –William Adams (will i am), Allen Pinada (apl.de.ap), Taboo, and Fergie – are the second biggest group in the Download field (42 Million), have record sales of 56 Million worldwide and earned six Grammy Awards.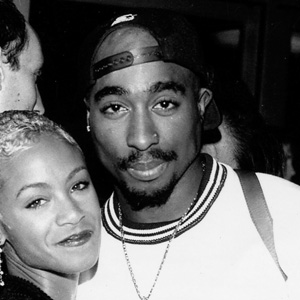 TUPAC SHAKUR
Another important name in the world of hip hop and another showing respect for Curtis Mayfield by sampling "Little Child, Runnin' Wild" for his immensely successful "Ballad of a Dead Soulja," and also "Don't Worry. If There's a Hell Below…" on "N.I.G.G.A" from his "Loyal To The Game" album (Tupac also repeated the sample, in a slightly edited version, on a later album "Until The End Of Time." Both albums were posthumous releases. It is perhaps contradictory that Mayfield, who liked to term his music "painless preaching", would find himself listed as co-writer on "N.I.G.G.A." (it stands for "Never ignorant About Getting Goals Accomplished") in company with Shakur, who was, to say the least, more militant in his approach to social causes and social justice.

In his short life Tupac represented the pinnacle of the West Coast hip hop and rap scene and was often in conflict with those on the other coast, (as they were with him.) He died aged 25, like Notorious B.I.G. in a drive by shooting in Las Vegas in 1996. After his death, but not because of it, the tapes of sessions he left behind were released in a series of best-selling albums. In fact, with 76 million sold, Tupac Shakur reigns as one of the best-selling music –not just rap or hip hop – artists in the world.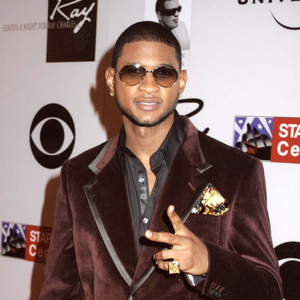 USHER
Curtis Mayfield received co-writing credits yet again when singer-songwriter Usher recorded "Best Thing," a salute to his new marriage and, as he said, "coming into manhood." The track also featured Jay Z and sampled Mayfield's "People Who Are Darker than Blue." It is part of Usher's 2008 ballad prone, R & B heavy album "Here I Stand," that sold more than 5 million copies worldwide.

Atlanta-born (Raymond) Usher has eight Grammy Awards to his name, a total of 23 million recordings sold in the U.S. with 65 million worldwide. He has also been associated with Justin Bieber, who some call his "protégé" and recorded "Somebody to Love" with the teen idol in 2010. Usher himself was an early starter – he cut his first album as at 15.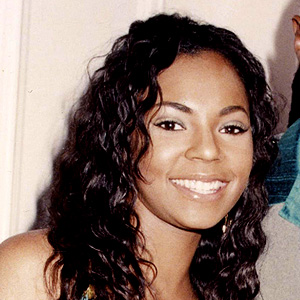 ASHANTI
Self-titled "Princess of R&B," Ashanti sampled the title track from the Curtis Mayfield soundtrack album, "Short Eyes" for her own "Turn It Up," from the album "Concrete Rose," turning it (with some help from rapper Ja Rule) into "a funky Curtis Mayfield inspired jam that is packed with flavor" (AllMusic). There is enough of a sampling nod to Mayfield on the track that he is listed as a co-writer. It is perhaps worth noting that the "Short Eyes" album came out three years before Ashanti was born.

Ashanti, a singer, songwriter, producer, actress and dancer, is a Grammy winner, has scored 16 Top 40 hits and sold 15 M. albums during her career. "Concrete Rose," released in 2004, has been certified platinum.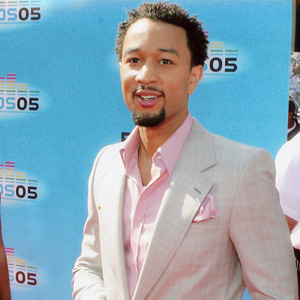 JOHN LEGEND
Singer, songwriter and former management consultant (!), John Legend has multi-connections with Curtis Mayfield - sampling Mayfield's "Let's Do It Again" for his 2005 hit single "Number One" with Kanye West as producer; covering "Move On Up" as guest (with Bono) on Angelique Kidjo's album and video; covering "Hard Times" (a hit for Baby Huey written by Mayfield) on his Grammy winning 2010 album with The Roots, "Wake Up!" as well as collaborating on recording projects with such acknowledged Mayfield admirers as Jay Z., Mary J. Blige, Black Eyed Peas, Chuck D. and others.

Legend (birth name: John Roger Stephens) is a singer, songwriter and pianist with nine Grammy Awards to his credit. An established and successful session musician and songwriter (Alicia Keyes, Janet Jackson, etc.). Legend was introduced to hip hop by an up and coming young Kanye West, beginning a creative association that has lasted over a decade.