Civil Rights:
The Man Who Moved The Movement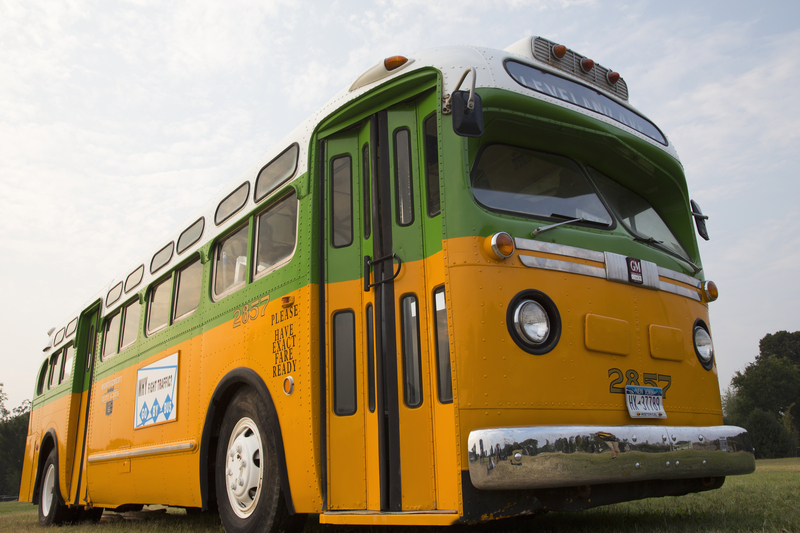 When young Civil Rights activists boarded the "Freedom Rider" buses in the early 1960s to travel south to engage in protests and sit-ins, to fight for the right of Black people to eat a burger, use the public restroom or sit on a bus seat of their choice, they often had Mayfield on their minds. So too did the young black students as they marched, in the streets, outside the schools and universities, to the lunch counters… and on their way to jail. So too did the movers and shakers of the Civil Rights Movement, from Dr. Martin Luther King Jr. on down…
The No. 1 sing-along on the Freedom Rides was "Keep on Pushing," the Curtis Mayfield composition that inspired and fired up the Civil Rights campaign crowd. Dr. King often used Mayfield's "People Get Ready," with its all-inclusive lyrics, as the music to move his marchers and named it the Movement's unofficial anthem, precisely because of its motivational and inspirational effect. Mayfield wrote the song a year after the historic March on Washington that resulted in Dr. King's monumental "I Have a Dream" oration but now it came to symbolize that occasion, the hope, spirit and struggle. Music historians of the era will often concentrate on "We Shall Overcome" or "Blowin' in the Wind" - and these songs certainly deserve their places – but if it came to the Peoples' Choice, especially if it was an African American, it would be Curtis Mayfield, hands down and clenched fist up! His was the music that aroused – and when necessary, quieted - the crowds. Mayfield songs, as rapper Chuck D. has noted, told the African American communities "I got your back. Curtis Mayfield is the man whose music moved the Movement!"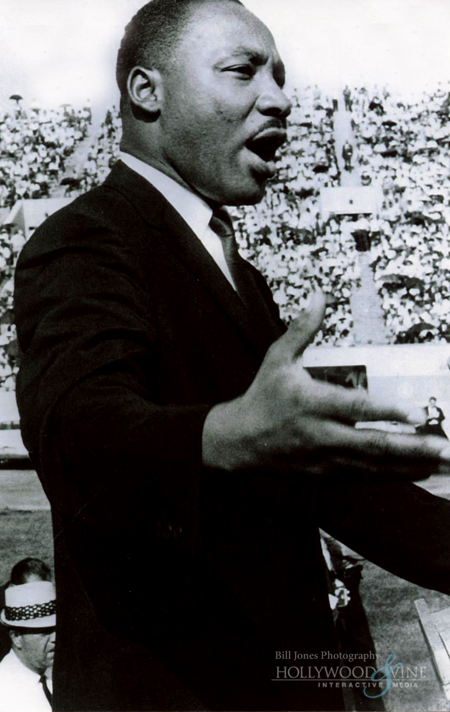 Andrew Jackson Young was one of the very first to suggest that Mayfield was more than just another musician hungry for a Top 40 hit, but was a political figure of sorts. And people pay attention to Andrew Young - the man is, after all, a former United Nations Ambassador, former Mayor of Atlanta, activist and pastor and supporter and friend of Dr. King; Young noted in the documentary "Movin' On Up:", "You have to think of Curtis Mayfield as a prophetic, visionary teacher of our people and of our time... who sang of the triumph and of the glory of us coming together as a people."
Mayfield ("I'm an entertainer") would have none of it, but he has been compared by some to Dr. King for his impact on the Civil Rights Movement. He did accept that his music played its part, just as it would in the other great shifts in Black neighborhoods over the decade of the 1960s – Black Pride, but also the plague of poverty, drugs and violence in inner city life.
"We're A Winner" (1967), recorded by The Impressions, was another important landmark in Mayfield's writing, a masterful popular recording dealing with the subject of Black Pride, announcing firmly that the time for self pity was over. "We're A Winner" was a different kind of inspirational song from Mayfield to his African American base, encouraging reason over riot. Here Mayfield urges his audience to "Keep on pushin'/like your leaders tell you to" - Dr. King, Stokely Carmichael, etc. Mayfield's previous compositions picked up by the Movement stemmed directly from his gospel roots and were more general in tone. "We're A Winner" hit directly at racial politics in America and fueled a trend as similar follow up songs speaking to Black identity and the politics of race; music from soul artists such as James Brown and Sly Stone. Mayfield also used the phrase as the motto for his Curtom Records and, with The Impressions also cemented his leadership in this field with such releases as "Choice of Colors" and "This is My Country."
It is ironic that several radio stations in America when rioting flared up in some cities, banned "We're A Winner" because of the lyricism apparently ignoring the message of reason they contain.
"We were young and didn't know these songs would have that effect," he told the Chicago Tribune. "We just came back from Madrid one time, and we were seeing kids 17 and 18 singing our songs. I couldn't believe that. You realize that songs like 'Keep on Pushing', 'We're a Winner' and 'Choice of Colors' inspired people, even today. I was talking to Andy Young and he told me how they would sing 'Amen' and 'Keep on Pushing' during the freedom marches. It gave them inspiration to keep on doing what they were doing. It's great to know we had a role in that."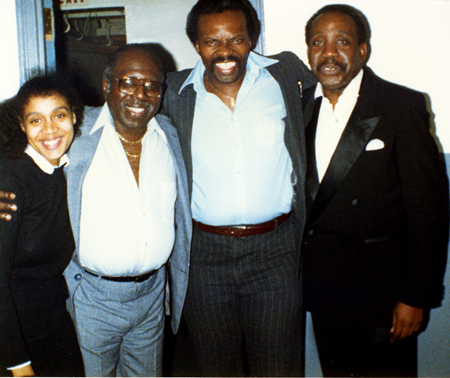 Mayfield has been given an honored place in the music dialogue of the Civil Rights Movement, attained without veering from his other purpose, to make chart hits, with a great groove; to be an entertainer. That these gospel grooves held a message is a bonus for us all. Modestly, Curtis Mayfield would refuse the honorary title of The Preacher, he said: "I was capable of being able to say these things and yet not make a person feel as though they're being preached at."
Fred Cash, who is nearing his sixth decade as a member of The Impressions, was there at the beginning, the time when Mayfield, as writer, producer and lead singer, was creating these songs that would have a lasting social and political effect. And Cash admits that, as a teenager, even one from the South (Chattanooga), he did not fully comprehend the history Mayfield was making with his pen... Or that his group, The Impressions, would have a role to play in history changing events.